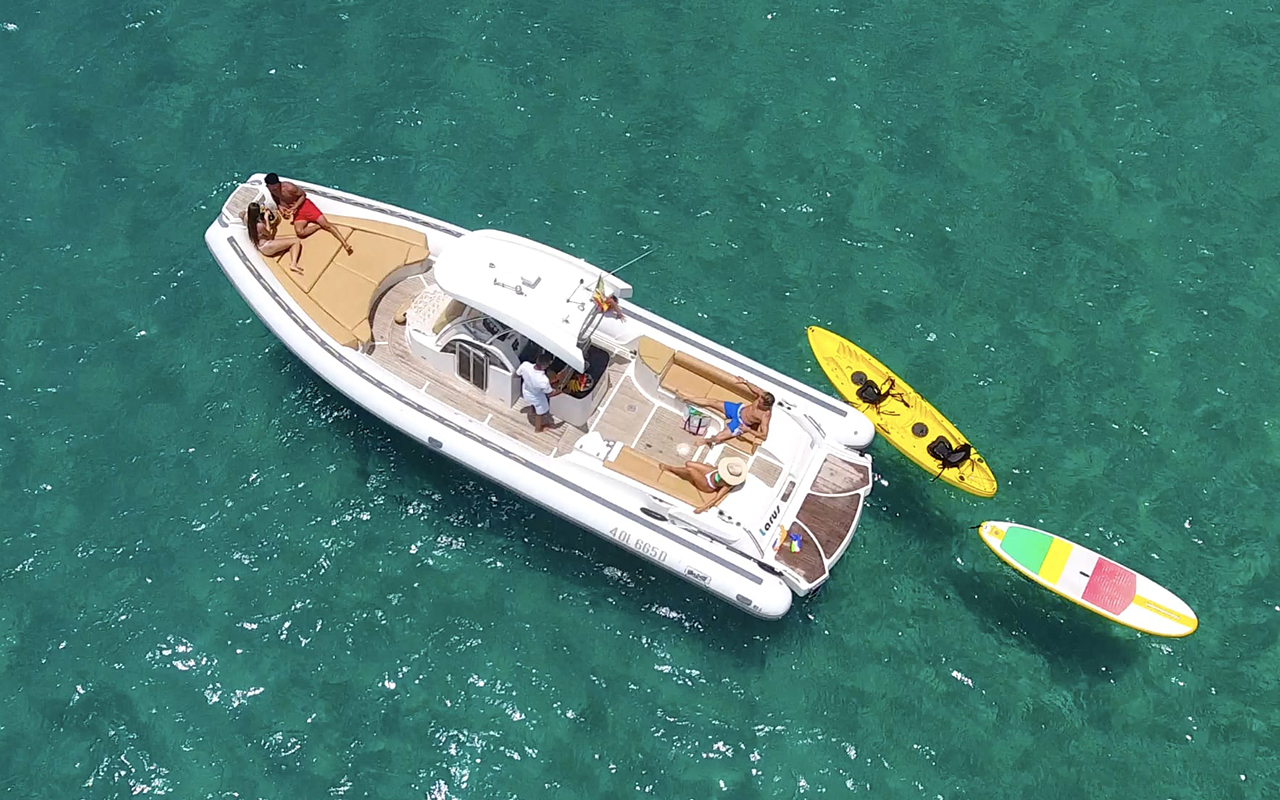 Bwa Spider 34
From 160 € per hour
Up to 12 people
Kayak, Paddle board & Toilet
With captain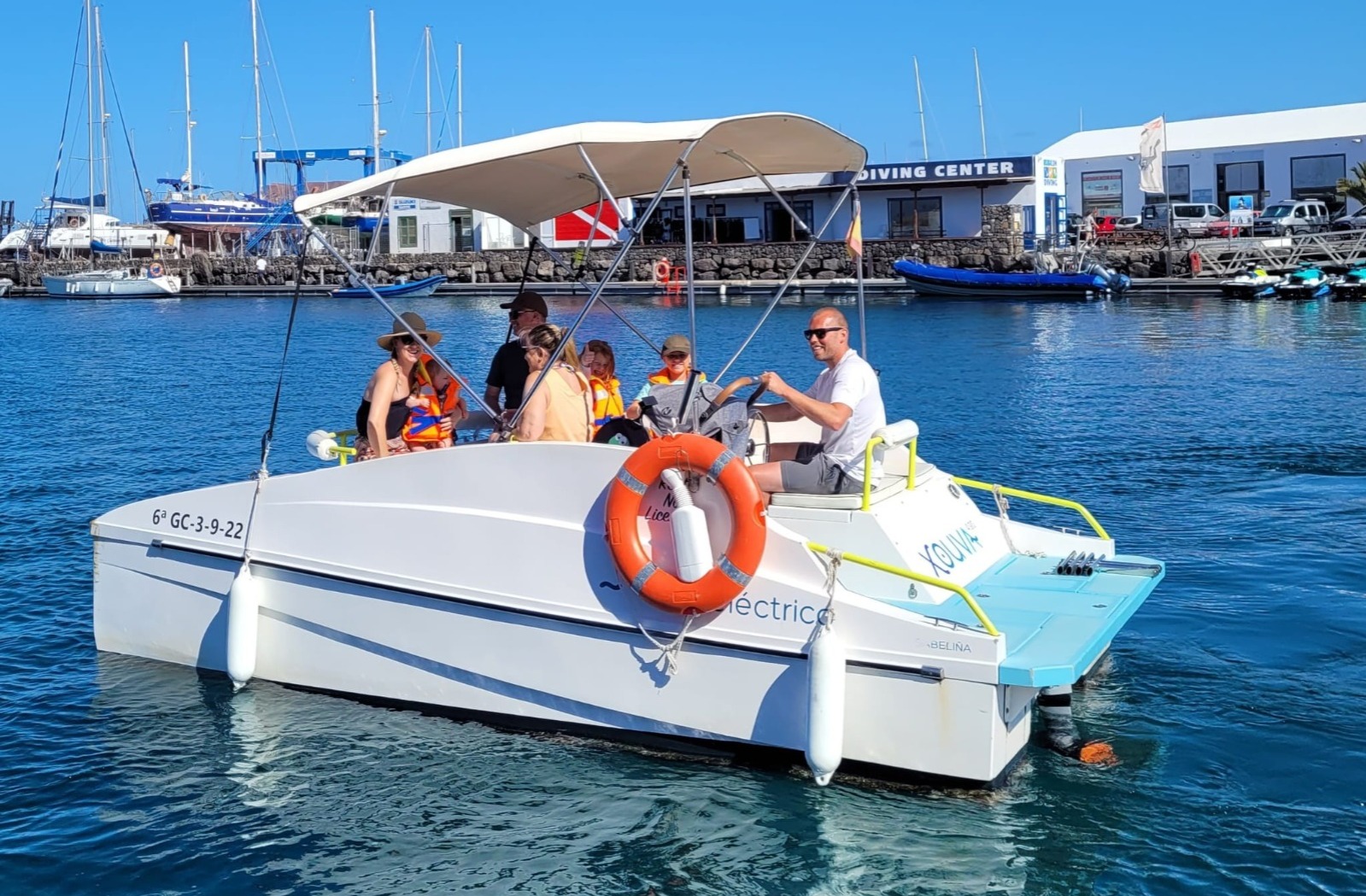 Xouva 4.90
90 € first hour and 60€ per extra hour
Up to 8 people
Stroller & Wheelchair access
No license required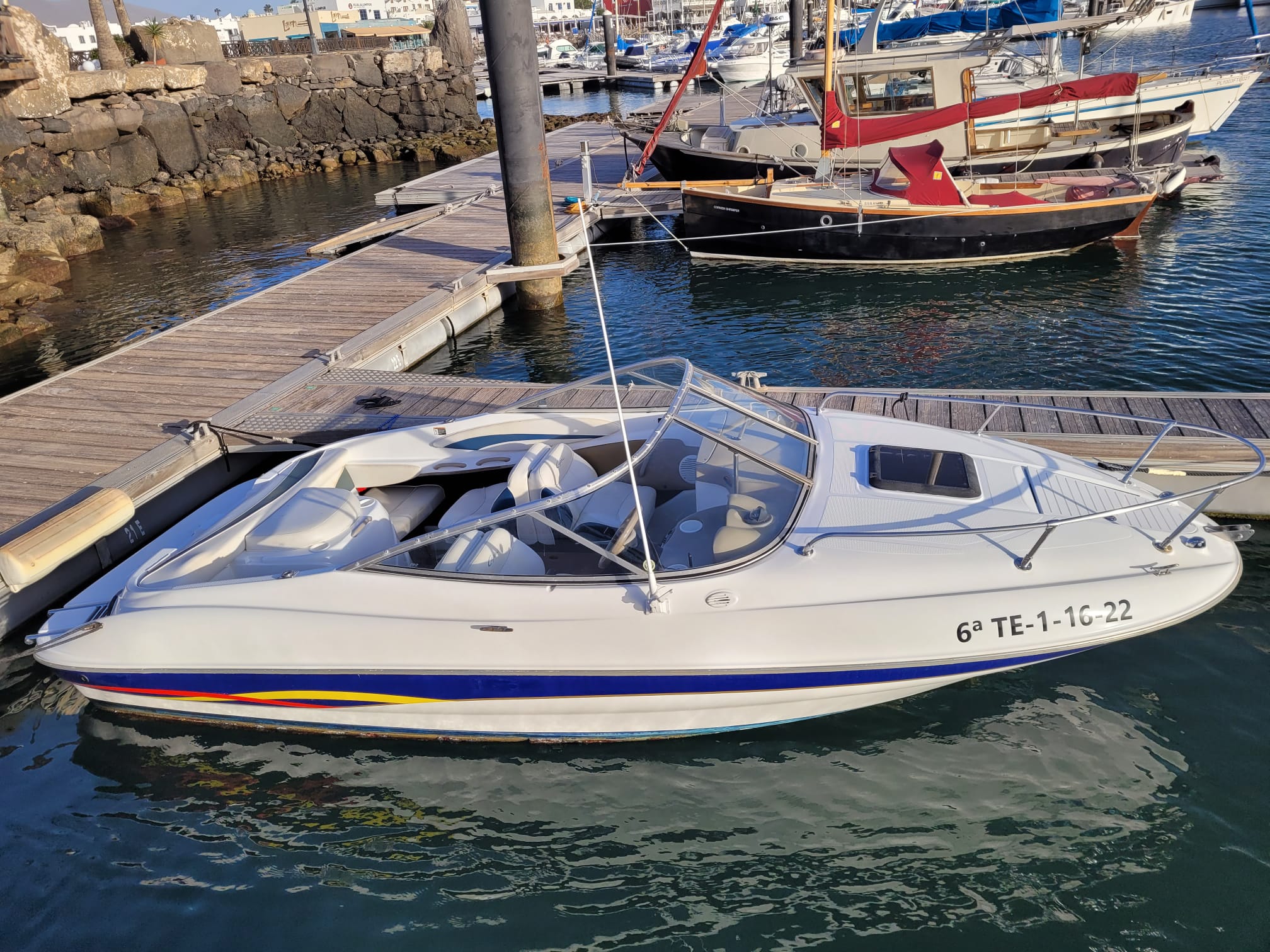 Bayliner Capri 192BV
80 € per hour (fuel not included)
Up to 6 people
Snorkel equipment
With captain
Contact us
Whatsapp us:
Mauro: +34 603 217 690 (Italian, English and Spanish)
Fabio: +34 722 575 800 (German, Italian, English and Spanish)
Email us:
rubiconcharterlanzarote@gmail.com
Frequently Asked Questions
Do I need a boat license?
Unless specified in the boat details, you don't! You can always contact us if you are not sure and we'll respond as soon as possible.
Do you have life jackets in your boats?
We have plenty of life jackets in different sizes and for every different weight! All of our equipment is under the law.
"Just returned from an amazing experience with Mauro and his lovely wife... it was my girlfriend's birthday today and I wanted to do something special for her. This really was a experience we will both never forget."
"We were looking to book a sunset cruise from Playa Blanca and Mauro was recommended. We were not disappointed. Mauro was very knowledgeable about the local area and very friendly. His focus was on making sure we had an enjoyable trip and we would thoroughly recommend him to others."
"What an amazing chap with an excellent level of knowledge of the area and history of Lanzarote. Ideal trip for family and seeing first hand the volcanic island of Lanzarote from the sea. Good choice of drinks and snacks on the boat. Highly recommend this boat trip if you are in Marina Rubicon."